Welcome to ProteamSA.  We are a proudly South African Tour Company that operates out of Langa Township in Cape Town. With us, you'll experience Cape Town like never before.  Experience the Positive Vibes, fascinating people, interesting new places and unusual and exquisite Food! Choose from a comprehensive list of guided, sightseeing and township Tours. We also offer Group and corporate rates
ProteamSA offers some of the most interactive and authentic local and township tour experiences in and around Cape Town. The Business is owner managed and all the guides are locals. Find out how the real city and townships comes alive when you are guided by the right person.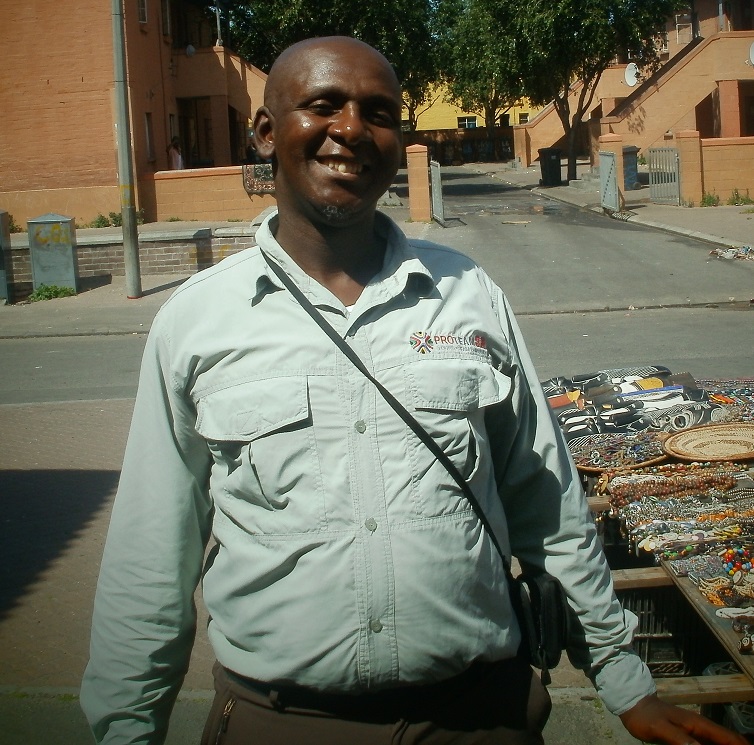 My name is Lizo Mgobozi, but I'm better known as MC. I am very passionate about my beautiful Country,  South Africa.
I was born and bred in Langa, South Africa's oldest township.  Langa was established in 1927, before the beginning of Apartheid.  Langa means "sun" in the South African language of Xhosa. But, the Township got it's name from the name Langalibalele – a famous chief who was imprisoned on Robben Island for rebelling against the government.
Let me tell you how it came about, that my business would be sparked off by a conversation I over heard in an airport  in America…
Authentic, Real, Local Tours
From Robben Island, to everything in between!  ProteamSA specialise in Authentic Local and historical Tours of Cape Town and the Oldest Township in South Africa. School and Corporate Team Building Tours are available. Choose from one of our tours below, or contact us should you wish to tailor a Specific Tour.  Check out of TripAdvisor Rave Reviews
" A reliable partner in the township learning journey."
When I decided to take a group of post-graduate students to one of Cape Town's townships for an immersion experience, I was lhttps://proteamsa.co.za/wp-admin/post.php?post=2&action=elementor#ucky enough to be introduced to Mc of Pro Team SA by a colleague. She had worked with him and was very impressed with his professionalism. Mc and I have worked together on a number of programmes. I have experienced him as an enthusiastic, client-orientated, proactive and organised person. I have very much appreciated his contribution to very successful township visits, where the visitors were able to connect with local people and get a bit of a sense of what it's like to live in a township.
MC is open, engaging, and knowledgeable. I took a Langa township tour with MC ... The tour was fantastic and gave me a greater understanding of what it means to live in a township. One tour with MC was not enough.
My 2nd Township Tour with MC and it was as impressive, interesting and amazing as the first . MC is such a personality. This tour really helps to understand the current social situation in SA and it is something you shouldn't miss as a tourist!!!
companies that trust our experience