You will see Langa as it really is. We will visit a Traditional Healer, 'Sangoma', the Hostels, share some African Beer (not what you expect) in a Beer House. This beer is called Umqombothi, and is made from maize and sorghum malts, and is very significant in Xhosa rituals. Then, brace yourselves, you'll see some 'smileys' a local dish. I won't spoil the experience by describing it here. It's one you won't forget, believe me.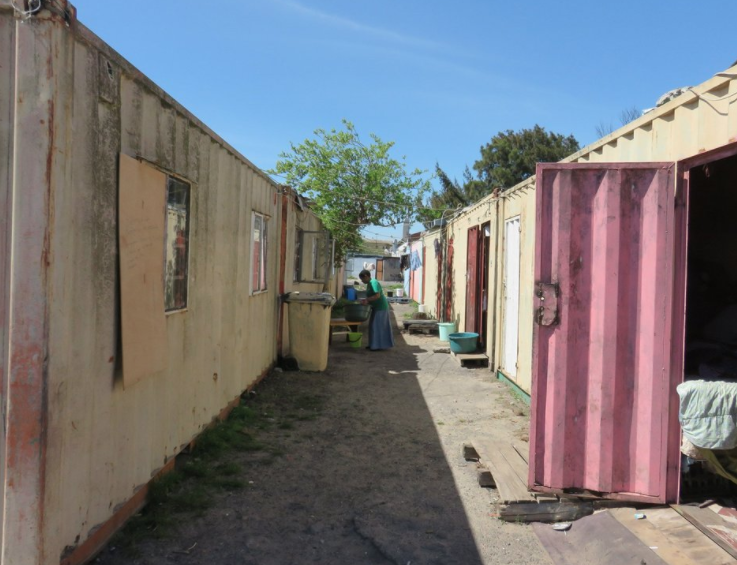 Walking Educational School Tour
Visit South Africa's Oldest Township! Students will experience an entirely new perspective of life in current day South Africa, as well as life in Apartheid South Africa. See life from an entirely different perspective. MORE…
We will also visit some of the Hostels, walk through the old 'Pass Office' gates. These were places the migrant workers were originally housed, often with their families. They are cramped, grim, and dark places, with only three concrete bunks; per room. And, we'll visit some of the homes where the first Langans lived. We will also visit a local school where relationships can be formed.
Authentic, Real, Local Tours
From Robben Island, to everything in between!  ProteamSA specialise in Authentic Local and historical Tours of Cape Town and the Oldest Township in South Africa. School and Corporate Team Building Tours are available. Choose from one of our tours below, or contact us should you wish to tailor a Specific Tour.  Check out of TripAdvisor Rave Reviews
local development efforts
The tour will conclude with a visit to our Arts & Crafts Centre – Guga S'thebe, where you will be able to see the work of the local pottery – (for sale) – an important development in Langa's efforts to become more self-sufficient. I like small groups. I like to engage. I am happy to take any questions. And I'll encourage you to talk to the locals too.
Langa has a long and fascinating history.  It may surprise you that Langa was established before Apartheid. It is the oldest Township in South Africa, and was established in 1927, and is about 12km from Cape Town. It's where several people were killed the same day as the Sharpeville massacre. Tak a walkabout with us and get a taste of part of South Africa's cultural heritage. 
" A reliable partner in the township learning journey."
When I decided to take a group of post-graduate students to one of Cape Town's townships for an immersion experience, I was lucky enough to be introduced to Mc of Pro Team SA by a colleague. She had worked with him and was very impressed with his professionalism. Mc and I have worked together on a number of programmes. I have experienced him as an enthusiastic, client-orientated, proactive and organised person. I have very much appreciated his contribution to very successful township visits, where the visitors were able to connect with local people and get a bit of a sense of what it's like to live in a township.
MC is open, engaging, and knowledgeable. I took a Langa township tour with MC ... The tour was fantastic and gave me a greater understanding of what it means to live in a township. One tour with MC was not enough.
My 2nd Township Tour with MC and it was as impressive, interesting and amazing as the first . MC is such a personality. This tour really helps to understand the current social situation in SA and it is something you shouldn't miss as a tourist!!!
companies that trust our experience